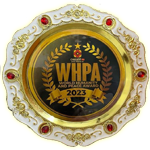 WHAT IS A WEBINAR ?
It is a Conference - Meeting - Seminar - Lecture - Training conducted over the Internet
It can be a Video ( Visual ) or an Audio ( Voice ) Webinar
HSI Webinars are Audio Webinars and you can only hear the Navigation and interact through the Chat to ask Questions
Except for the Organizer of the Webinar no one else knows who is attending or asking questions
All you need to participate in our Webinar is an INTERNET CONNECTION - Additionally if you have Headphones - this would be an asset and a Fee
HSI presents
a WEBINAR Every Month
it is a 2 Hour Live Navigation by

Blossom Furtado
on a Sunday Morning
from 07:00 am to 09:00 am
This Navigation enables Therapists - Students and their Family Members to Work on themselves from the comfort of their own Homes and Resolve their Wounds - Hurts and Pain to be more Effective and Productive
SOME OF THE SHARINGS AFTER A NAVIGATION
MY EXPERIENCE
Thank you Blossom Mam and Rachit for giving us all the opportunity to make a difference to our lives. The Navigation was beautiful. The logistics were very convenient and easy. Thank you for all the effort - Roller coaster exercise - and a beautiful Navigation to guide us back to our Home - was able to Let go of all the old baggage's which I did not even know existed. Bringing back the HAPPY AND JOYFUL Feeling.....
SHARING
Good Noon - For past 3 days I had severe lower back ache and after today's webinar session almost 80% of pain drastically reduced. And also received great clarity with respect to Self Awareness, Career and Health issues and the Action plan that needs to be implemented. Thank you so much Blossom Mam, Rachit ji & Team for enabling to attend this life transforming webinar today and have out of the world experience.
MY NAVIGATION AT THE WEBINAR
Many thanks Blossom Mam....the navigation was awesome....I could visualize my goals clearly. I know what I have to do. I have let go of some left over baggage from my childhood today
Email Address
powerlife@rediffmail.com
Follow Us